Arab Connect Google Hangout
EuraTechnologies a le plaisir de vous convier le mardi 28 janvier à partir de 15h45 à l'évènement Arab Connect Google Hangout.
Cet évènement consacré au SOLOMO (Social Local Mobile) sera l'occasion d'écouter des intervenants de haut niveau tout en ayant l'occasion d'échanger et d'interagir avec eux.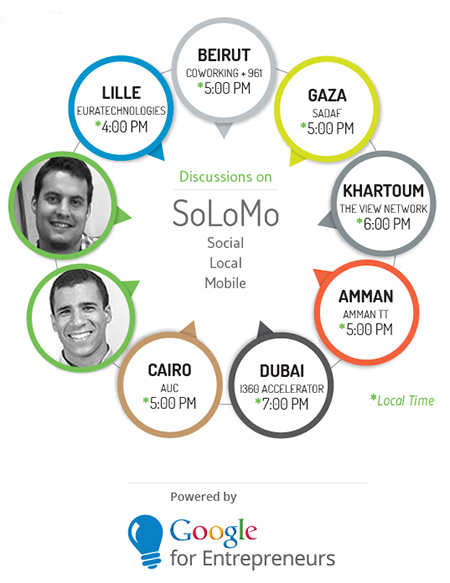 Au programme :
15h45 : Accueil

16h – 16h05 : Hala FADEL, Chair of the MIT Enterprise Forum Pan Arab
16h05 – 16h15 : Nicolas HAMMER, Founder of CRITIZR from Lille

16h15 – 16h20 : Q&A

16h20 – 16h30 : CEO of Instabug from Silicon Valley

16h30 – 16h35 : Echanges

16h35 – 16h40 : Conclusion
Inscrivez-vous dès maintenant, pour assister au GG Hangout en Salle Prestige en cliquant sur ce lien !

Live tweet en utilisant le hashtag: #MITEFarabconnect ou la mention @MITEFarab